What is a miniature circuit breaker?
A miniature circuit breaker(MCB) is a small-capacity plastic case circuit breaker with a very compact structure. It is a branch of low-voltage circuit breakers and has now become a major category of terminal electrical appliances. Miniature circuit breakers are protective electrical appliances and are mainly used to protect the safety of electrical circuits and equipment. When electrical circuits or electrical equipment are overloaded, short-circuited, and other faults, their tripping devices should be able to act in a timely manner to reliably cut off the circuit; when the electrical circuit or electrical equipment is in a normal state, its main contact should be able to reliably connect to the circuit, and its trip unit should not malfunction. The main failure modes of miniature circuit breakers can be divided into operation failures, misoperation failures, and refusal operation failures.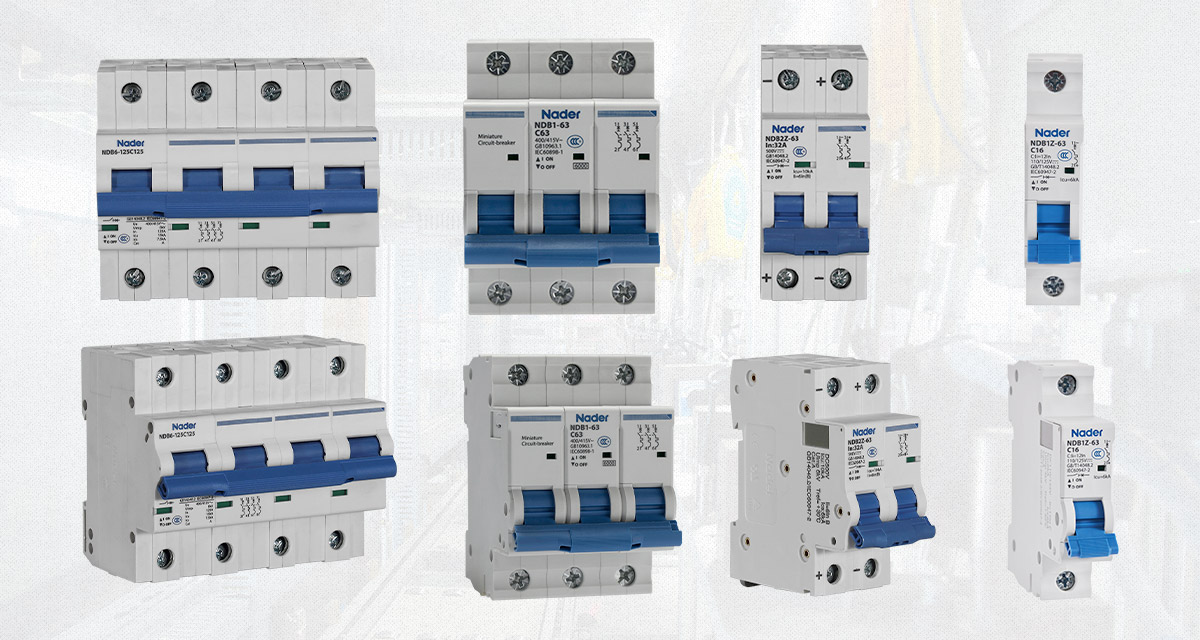 The structure of plastic miniature circuit breaker shell mould
For this mould, SWY used a two-plate structure. Two plate mold has one parting line which is consists of fixed and flexible plates. Fixed plate attach to the stationary platen on injection machine where resin is ejected. Flexible plate attach to moving platen on injection machine where has the clamping system.
Advantages and disadvantages of two-plate mould
1. Advantages
* Simple structure, easy for making
* Mold fee is cheap, the cost of the product can be reduced
* Fast cycle
2. Disadvantages
* Need equipment for gate cutting
* Sample has runner and gate, it is not suitable for automation and energy-saving. The runner and gate need destroy after injection so they squander resin
Construction of two-plate mould
1. Locate Ring
It is the same guide when we assemble mold into an injection machine. Balance Nozzle of the injection machine and sprue bush.
2. Sprue Bush
It is the connecting member between the nozzle and mold. A channel to transfer molten plastics ejected from the nozzle.
3. Top Clamping Plate
Holds the fixed side of the mold to attached at the fixed plate of the injection machine. This plate will attach locating ring, bolt, and sprue bush.
4. Bottom clamping plate
Hold the movable side of the mold such as spacer block, support plate, cavity plate, and ejector system to the movable plate of the injection machine.
5. Guide pin & guide bush
It is used as a guide to align a cavity core. Usually, four pins are installed.
6. Cavity plate
Use for make appearance of the product, it can attach runner system, guide pin, cooling system,…
7. Core plate
Use for make structure of products, I can attach ejector system, cooling system,…
8. Slide core
Use it when we solve the undercut of products.
9. Support pillar
It will increase hardness for the core block palate.
10. Return pin
A pin used to avoid damage to a mold by colliding with the parting line surface, pushing down an ejector plate to return an ejector pin to the original position when a mold is closed.
11. Sprue lock pin.
A pin has an undercut. It pulls apart in the mold opening and removes a sprue from a sprue bush.
12. Ejector plate
Pushes the ejector pins and return pin, connect with ejector rod.
13. Stop pin
To keep an ejector plate horizontal or prevent the ejector plate from retreating too far and damaging a core adaptor plate.
13. Ejector pin
Pushes products go out to the mold